How to create a case
How to create a case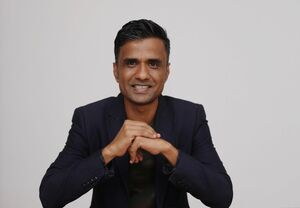 By Danish Soomro
updated 7 months ago
Starting a case is an easy process with our tools, when you have decided on an expert which can help you with your case, you can request a proposal and they will send you a timeline to have an organized and clear way to complete this action.
Don't worry, we are proding you a secure platform to communicate with the expert, deliver and recive documentation and deliver payment.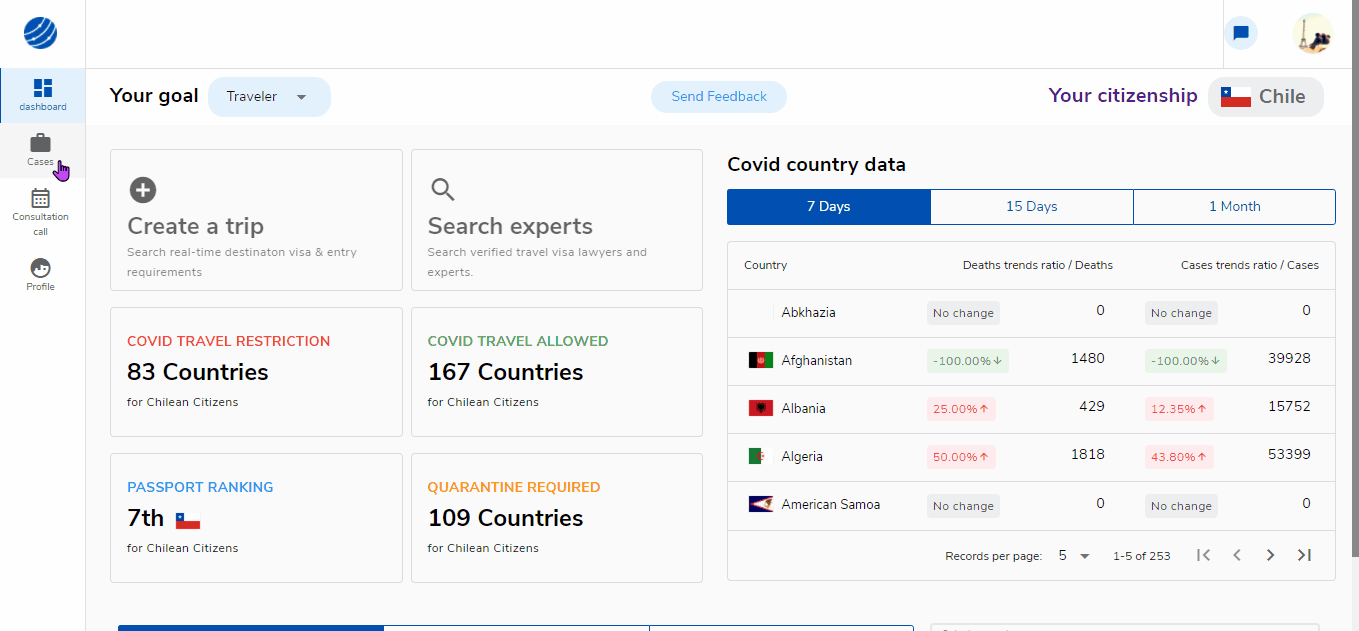 How to create a case?
1. Login and go to your dashboard
2. Click on the "Cases" button on the left bar of your screen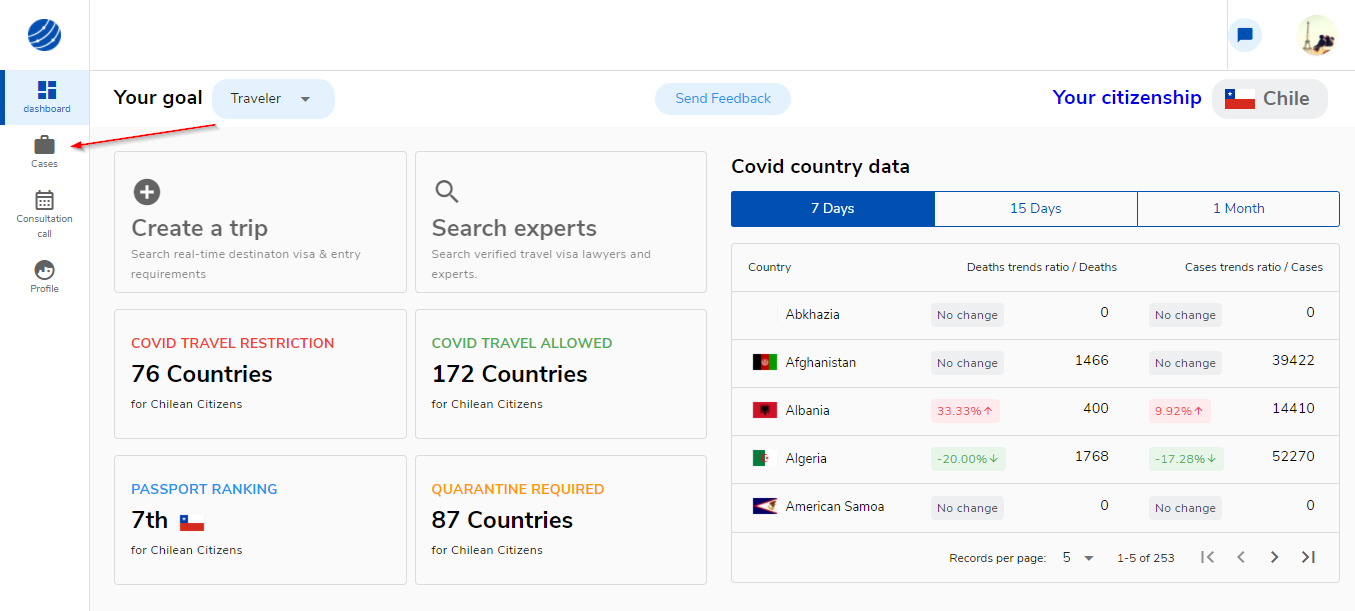 3. Here you will have an option to browse for experts or go directly on our search and expert page

4. Once you have selected a expert who can help you, link on the Hire Full service button

5. Now is time to select the time of consultation and describe to the expert. Remember to give as much information possible for them so they can help you better!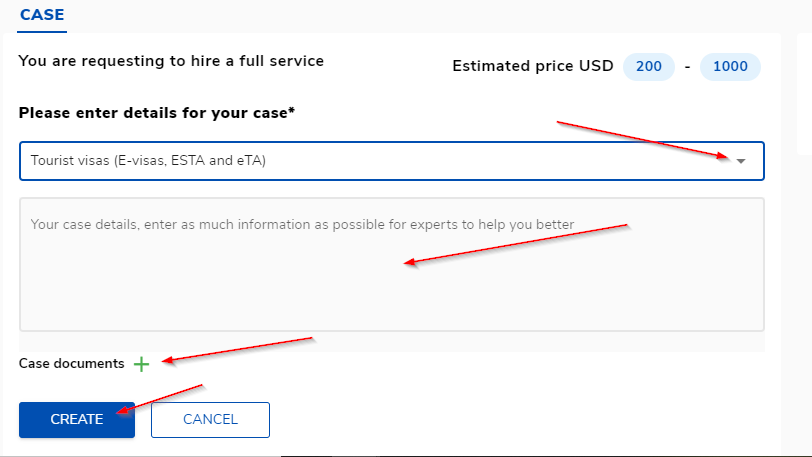 6. Once you have created this request, this option will be saved on you dashboard page and when the expert has made a decition we'll notify your via email.
The expert can accept or reject your consultation. In the case of a rejection you can contact us to match you with the perfect expert for your consultation!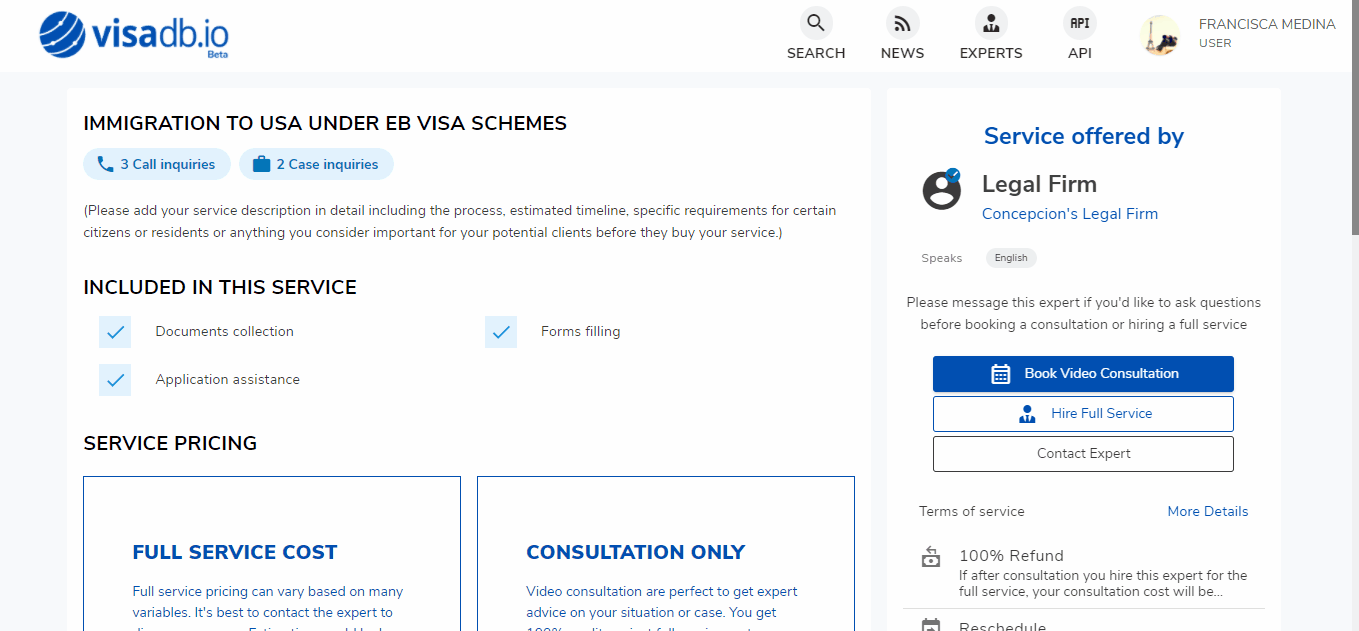 7. When the user accept your consultation, they'll be ready to send you a plan proposition, in which you have to complete milestone (direct link to what is a milestone?). In here you can accept it, edit it or reject it. Work together with the expert to create a plan that help both of you!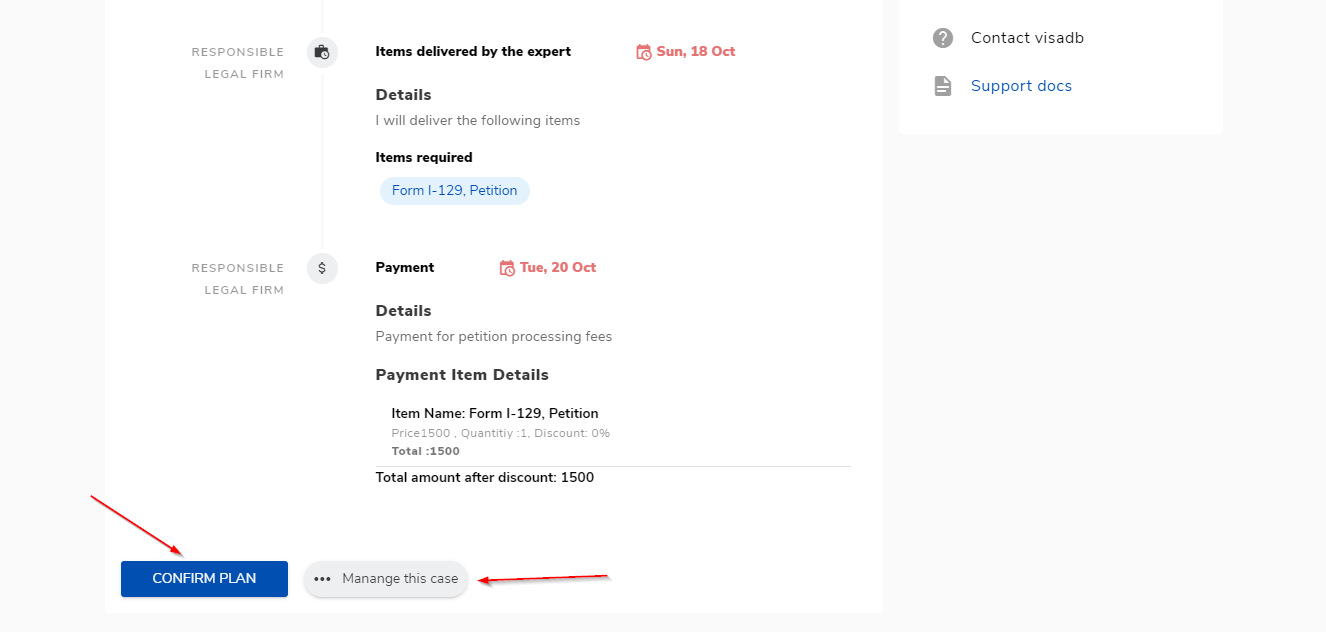 The manage this case option:
-Settle case,
-Request changes, were you can ask to the expert changes on dates on milestone delivery, ...
8. Once you have agreed on the plan is time to start completing the milestones, remember that is important to respect the day of delivery of them already proposed on the plan.
- If you have any doubt, you can messsage the expert on the message button on the case.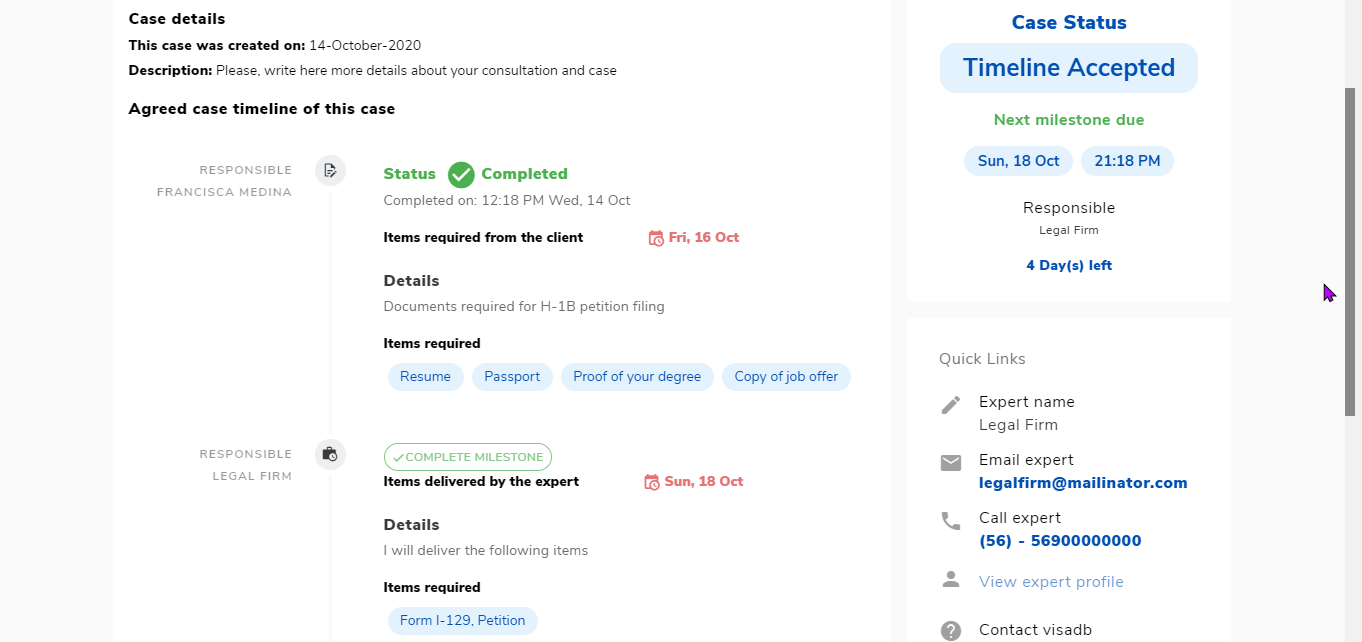 9. The last milestone is to make the payment of the service (If you want to see the contry visadb supprot chech this link)
10. Congratulation, you have created your first case! Don't forget to give a rating and review to the expert so other can know your experience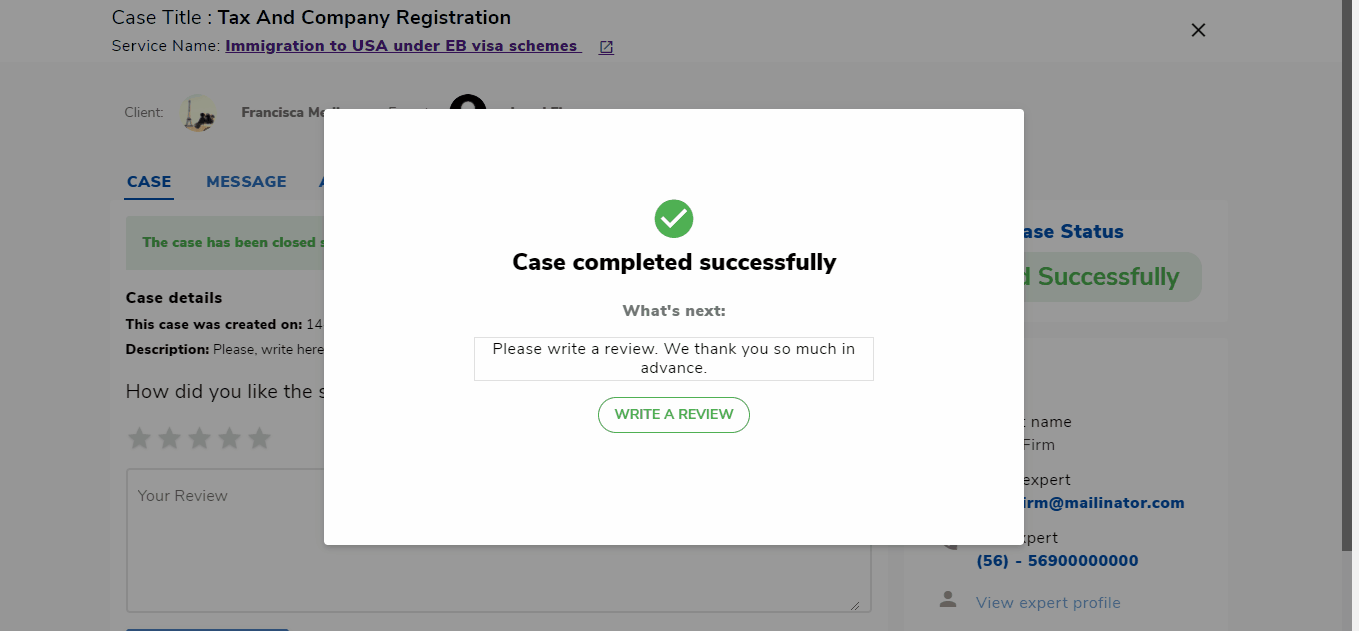 If you have any other consultation please contact our support team via email (...)
Did this answer your question?