How to create a milestone
How to create a milestone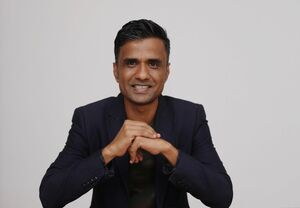 By Danish Soomro
updated 5 months ago
After accepting a case, you need to create a milestone to make things organized for you and the user. If you still have any doubts about how to accept a case, here is the article for your reference on How to accept a case. Creating a milestone is a nice way of making things easier and more understandable for your clients. Milestones give the user an idea about how the entire process is going to look like and the simpler it is the better it is for both parties. You can create milestones by going on the "cases" option and then select the case you want.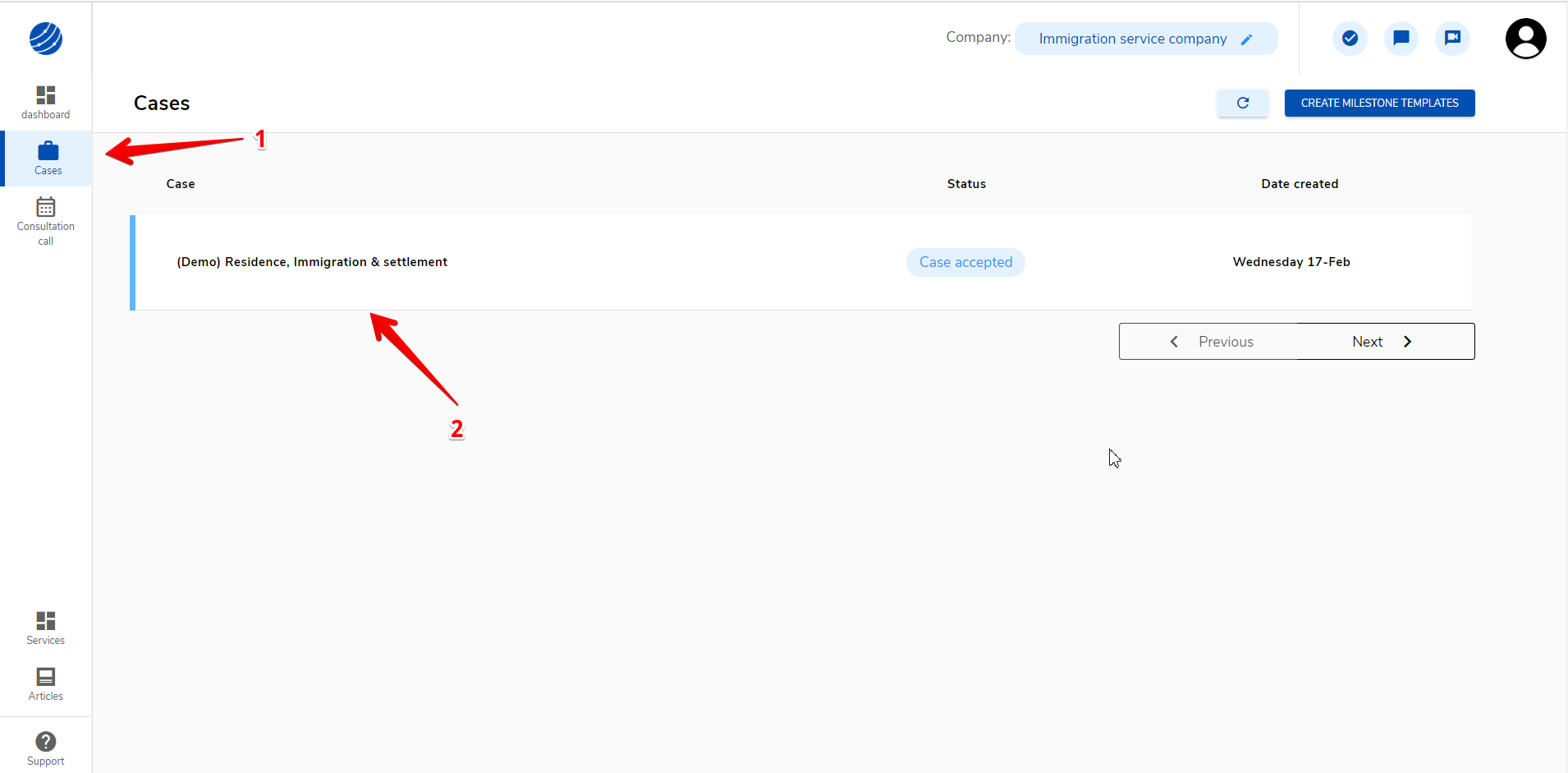 After selecting the case, you can create the milestone either by entering it manually or by selecting the milestone from a template which you created. It makes it easier for the clients to understand what documents or procedure they need to follow only by looking at the milestone. Milestone has three types which are items required by the client, items required by the expert and the payment. We also have an article about How to create your own template.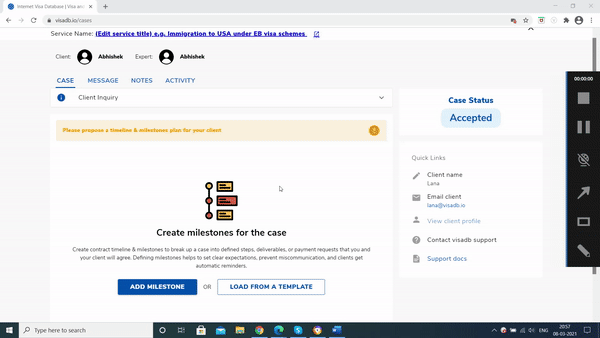 Did this answer your question?